Principal Investigator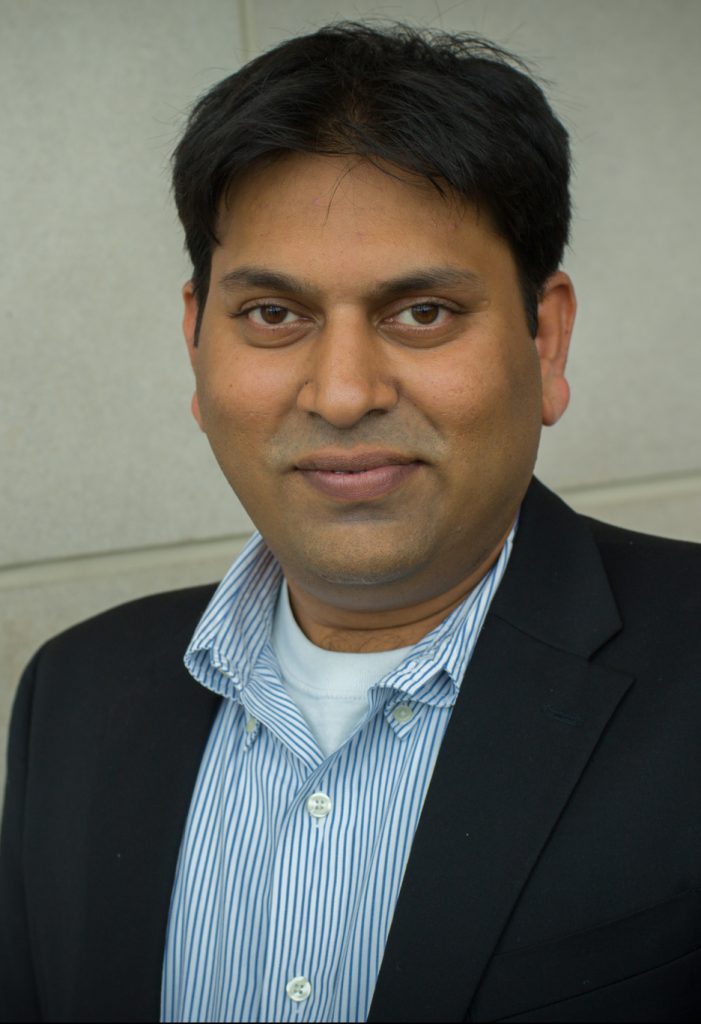 Associate Professor Dr. Sarath Chandra Janga
School of Informatics and Computing
Indiana University & Purdue University Indianapolis (IUPUI)
Department of Medical & Molecular Genetics
Center for Computational Biology & Bioinformatics
Division of Gastroenterology/Hepatology, Department of Medicine
Indiana University School of Medicine
Dr. Janga obtained his PhD (2008-2010) from the MRC Laboratory of Molecular Biology, Darwin College, University of Cambridge, UK. He received his Bachelors and Masters degrees in Bio-chemical Engineering & Biotechnology from Indian Institute of Technology, Delhi and has previously worked in the Laboratory of Computational Genomics, Center for Genomic Sciences, UNAM, Cuernavaca, Mexico where he was involved in understanding bacterial gene regulatory networks in the group of Dr. Julio Collado-Vides. He started his doctoral work at Cambridge in 2007. He was an Institute for Genomic Biology Fellow, at University of Illinois in Urbana-Champaign, working on applying computational and systems approaches to understanding regulation at post-transcriptional level and using genome mining techniques for identifying novel antibacterial pathways and compounds during his post-doctoral period (2010-2012).
Postdoctoral researcher
Mansi Srivastava, PhD
Mansi Srivastava obtained her doctoral degree in Immunology from Indian Institute of Technology, Indore, India in 2019. Her doctoral research focused on elucidating the molecular mechanism of inflammatory diseases and drug therapeutics. Currently she is an experimental post-doctoral researcher at the Janga Lab. Her research interest are Genomics and Molecular Biology of regulatory protein-RNA interactions. Her work is emphasized on the development of a high-throughput method to map protein occupancy sites in transcriptome wide manner through next generation sequencing in cancer cells and mice tissues.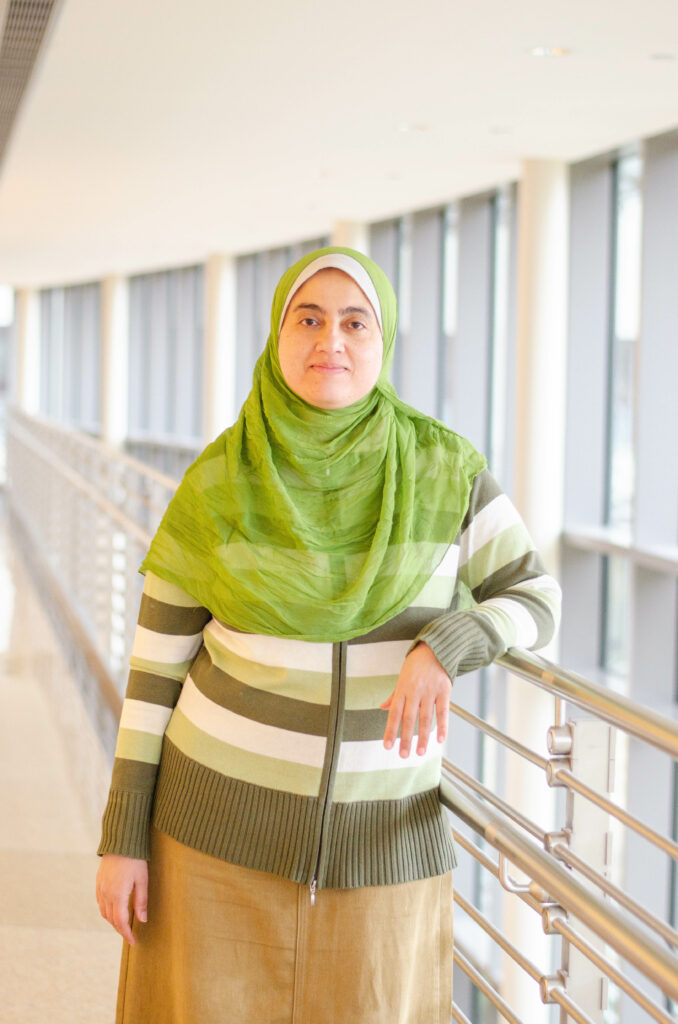 Doaa Hassan Salem, PhD
Doaa H. Salem is a machine learning postdoctoral researcher at Janga lab and an adjunct lecturer at Bio-health informatics department at School of Informatics and Computing at IUPUI.  Her research interest focuses on the new directions for the application of data mining and machine learning techniques, particularly in computational biology, social networks, and cyber security. Currently her research work emphasizes on the application of machine learning combined with Nanopore technology for detecting modifications in RNA sequences. She is also interested in using machine/deep learning for predicting the association between RNA (particularly lncRNA) and various diseases as well as predicting the genotype-phenotype association.
PhD Students
Swapna Vidhur Daulatabad
Swapna Vidhur Daulatabad completed his Bachelors in Biotechnology and moved to Indianapolis in 2014. He pursued his Master's degree in Bioinformatics at IUPUI from 2014-2016. He is currently a PhD scholar at SoIC, IUPUI. His research interests are translational bioinformatics, exploring characteristics of non-coding RNA using computational approaches, understanding post transcriptional regulation in the cell using machine learning and systems biology. Hunter Gill
Hunter Gill is a 2nd-year PhD student working in Dr. Janga's lab.  He develops command-line applications and databases to explore questions in RBP motif prediction, POP-Seq data analysis & PCR-based virus detection.  While not in the lab, he enjoys hiking local & state nature parks, gaming, & spending time with pets​.
Quoseena Mir
Quoseena Mir did a post graduation in Biotechnology from BITS Pilani, Hyderabad, India. During her studies, she worked on various projects related to association of SNPs with human diseases and studied extended beta lactamase antibiotic resistance in UTI patients. Quoseena has exposure of research in developmental biology and proteomics at Csir-CCMB, with main focus on understanding regeneration and degeneration in Zebrafish. She is currently a Research Associate in Janga Lab. Her current research interest is to study RNA binding proteins, alternative splicing events in different cell lines and their effect on cell differentiation.
Alexander Krohannon
Xander completed his Bachelor's in Biochemistry at Rose-Hulman Institute of Technology and recently completed his Master's in Bioinformatics at IUPUI. He is currently a Ph.D. student in Janga Lab. His current research interests are in using next-generation sequencing (NGS) and other high throughput methods to understand cellular methods of RNA regulation. His previous work includes the development of a CRISPR-Cas13 sgRNA designer.
Dwight Hall
Dwight Hall received his undergraduate degree in Informatics from Indiana University.  Now, Dwight Hall is a Bioinformatics Ph.D. student, and he is looking forward to furthering his career in the bioinformatics field.  His primary research involves the SARS-CoV-2 genome and the impact of the mutation on the virus.  People can find his analysis at the website, https://covid19-indiana.soic.iupui.edu/Indiana.
Master's Students
Alexandre Plastow
Alexandre completed a bachelor's degree in biomedical engineering at Trine University and is presently working on a master's degree in bioinformatics. His primary responsibility in the Janga lab is to construct a pipeline to generate a database for RNA secondary structures at the transcriptome scale as part of his thesis work. Upon completion of his degree, Alexandre intends to pursue a doctoral degree in either genomics or structural biology.
Padma Poojitha Alla
Poojitha has a bachelor's degree in Biotechnology. She is a Master's student in the Janga lab, currently working with the nanopore research team. Her research interests lie in Next-generation sequencing, genomic data science, and cancer genomics.
Okiemute Omoru
Okiemute completed her bachelor's degree in Medicine and Surgery from University of Lagos, Nigeria.  She is a Master's student in Janga lab, currently researching on SARS-coV2 interactions with the human genome.  Her area of research interest are Precision medicine and cancer genomics.
Irazema Garcia
Master student from Monterrey, N.L., Mexico. She obtained her bachelor's degree as Chemist Bacteriologist Parasitologist from Universidad Autonoma de Nuevo Leon, Mexico in 2019. She has experience in Molecular Biology and Microbiology. Irazema as an undergrad worked as a Quality Assurance intern at Avant Sante Research Center in Mexico. Her primary interest is in Research & Development for the industry using Bioinformatics tools.
Twinkle Vhatkar
Twinkle has completed her bachelor's degree in Instrumentation and Control from Vishwakarma Institute of Technology, India. She is currently pursuing her master's degree in Bioinformatics at IUPUI. Her primary research interests are Next Generation Sequencing, RNA structure, and Nanopore Sequencing Technology.
Mukta Hegadi
Mukta Hegadi has completed her bachelors in Electronics and Telecommunication Engineering from Pune,India. She is a Master's student in Janga Lab. She is currently pursuing her Master's in Computer and Information Science. Her area of interest are Machine Learning, Deep Learning and Data Mining. Currently her research work is focused on Image processing and applying Deep Learning models.
Neel Sangani
Neel is an undergraduate studying Premedical Biomedical Informatics at IUPUI. He is passionate to improve clinical diagnosis and contribute to the Human Genome Project. He currently works on differential expression analysis on short-read RNA sequencing data.
Interns/Visiting Scholars
Currently, we're not hosting any interns/visiting scholars. Go to our Join page for visiting our lab as an intern/visiting scholar.
Alumni
Please click and go to our Alumni page for previous lab members!